ROUND TABLE
EXPERTS' INITIATIVE
The "Eco Design of Plastics Packaging" Round Table is an initiative of experts from businesses operating along the entire plastics packaging supply chain (packaging manufacturers, food and consumer goods sector, retailing) as well as scientific and consumer protection organisations.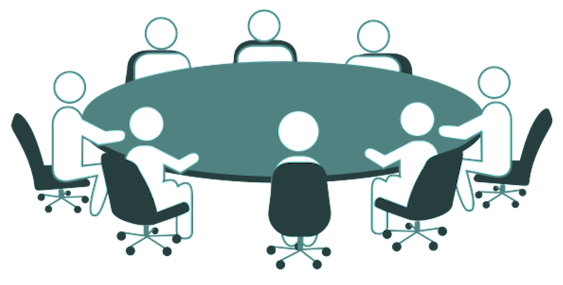 Round Table
Cooperation follows defined rules based on the principles of consensus and confidentiality.

The aim is to achieve

Eco Design

of plastic packaging, primarily by developing guidelines and recommendations for players in the value chain.
ECO DESIGN 
OF PLASTIC PACKAGING
Round Table definition of Eco Design
Eco Design of packaging…
Aims to minimise the environmental impacts of packaging and packed goods over their entire

product life cycle

.
Is  part of the decision-making process for developing and marketing a packaged product.
Takes in a holistic view of the entire packaging system (primary, secondary and tertiary packaging).
Ranges from incremental product improvements (e.g. material reduction) to process innovations (e.g. optimised goods logistics and

waste

recycling).
Addresses

conflicting goals

at various levels:

Between various environmental factors (e.g. using less material vs recyclability).
Between environmental and other factors (e.g. functionality, consumer protection and costs).